How can automation improve the working environment?
Mar 08,2022 | Heatcold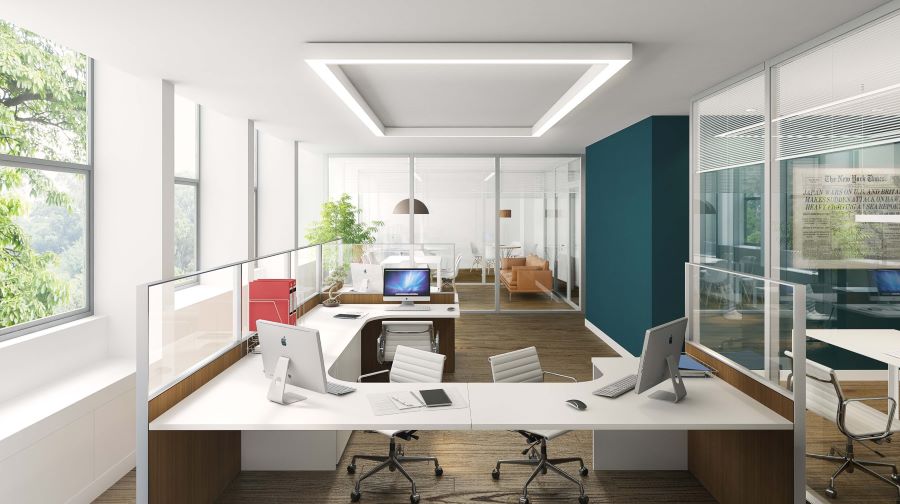 Commercial office automation integrates the latest technological solutions to help make your building processes more energy-efficient, faster, safer, and leaner. The main systems benefiting from automation are lighting control, climate, AV, and security.
Productivity
How much time do you waste setting up and starting meetings in your conference room? With AV Automation, you can prepare your meeting room with an interface such as a desktop touchscreen. At the press of a button, the projector screen scrolls down, the sound system turns on and the lights dim for the presentation. Other useful tools in an automated meeting space include integrated video conferencing software for collaborating with remote staff, and wireless screen sharing software for staff to present content from laptops or tablets. Time is money, so invest your resources in technology solutions that enable seamless, more efficient meetings while reducing IT downtime.
Energy efficiency
Energy costs are a huge overhead for commercial buildings. Automation tools such as occupancy sensors, lighting, and motorized curtains can help you control the HVAC and lighting in your office building more efficiently. Occupancy sensors can be deployed in meeting rooms, break rooms, bathrooms and storage areas to automatically turn off lights and turn off AV equipment when rooms are not in use.
Daylighting harnesses the power of natural light to help save power in buildings. An intuitive and responsive lighting control system will automatically adjust the level of electricity inside based on the amount of natural light provided by windows and skylights. As the sun moves through the day, your interior lighting will constantly adjust to the position of the sun and the brightness of the light.
Motorized window shades contribute to lighting and HVAC control. When integrated with an intelligent thermostat, motorized curtains can be automatically raised and lowered to naturally heat or cool the office in accordance with the room temperature. When combined with lighting, motorized curtains can be adjusted to reduce glare and soften ultra-bright conditions from ambient light.
Security
Lighting control, access control, and monitoring provide more comprehensive security for your building and employees. Outdoor lighting in car parks and car parks can be programmed to turn on automatically at sunset, providing greater security for employees leaving work at night. Smart surveillance cameras overlooking the property will send instant alerts to authorized personnel when suspicious activity is detected after hours. Remote access allows administrators to retrieve video footage from their laptops or smartphones even when they are at home so that someone can immediately manage potential security breaches.
Centralized access control ensures that authorized employees are the only ones entering and leaving the building. In addition, a sophisticated access control system records the date and time of entrances and exits, allowing supervisors to ensure that their employees only work when they are supposed to.
Intelligent security devices can be integrated into more comprehensive building protection. For example, if an unauthorized person tries to enter the building, supervisors will be notified immediately via the access control system. At the same time, the security camera above the door will turn on and start recording.
Comment
Back to News.